Director's Cut Version of the Horror DVD "Onne"(Released in 2007).
Director, Writer, Editor.........Shozin Fukui
Cast.........Shuzei Ito, Makiko Mizote, Chisa Fukuyama, Yasunari Kawabata
(2007/DV/color/60min.)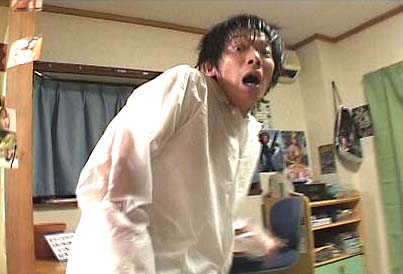 "DERENAI"(means "No way out") is a Director's Cut of the movie "Onne" which has produced as Original DVD Movie in 2006. It was reborn as brand-new work as Fukui broke new ground.